How to Use RF-V43 4G Pet GPS Tracker?
Step 1. SIM Card Installation, Boot-up and APP Login
1. Install SIM card and boot
Before installation, make sure that the device is shut down, SIM card has data flow, telephone charges, caller display is turned on and PIN code is turned off. Use the screwdriver in the packing box to unscrew the two screws on the SIM card plug: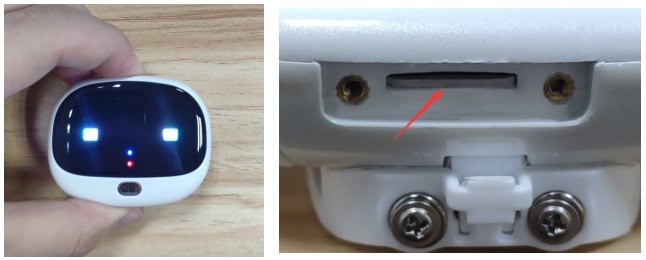 2.View device ID number
Following the direction indicated by the arrow in the pictures above, pull the clasp outward and lift the back clip upward at the same time. After opening, you can see the pet tracker label with ID number on it.

3.Login APP
Enter the device number on "Reachfar" or "Anytracking" APP. The default password is 123456. Click the login button to login.
Step 2. Instructions of more settings
1.Geofence
1.1 GPS fence(Set up an area where APP will receive an alarm when the device enters or exits the area.)
Click " Geofence" →GPS fence→Click on the plus sign in the upper right corner to add a GPS fence:
1.2 WIFI fence (the fence area is covered by the selected WIFI signal, and APP will receive an alarm when the equipment enters and exits this area)
Click on geo fence →WIFI fence →click on the top right corner plus to increase the WIFI fence enter the following interface: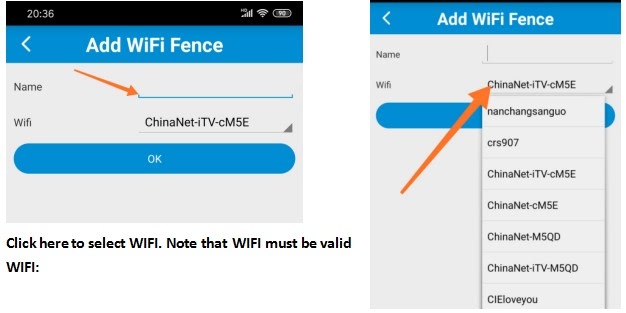 After the WIFI fence name and WIFI are confirmed, click the confirmation button below, and the WIFI fence is set up.
2.Induction lamp (when this function is turned on, the induction lamp automatically lights up in the dark)
Click Instruction Settings→ Sensor Light→ Click on the area indicated by the arrow→Select Open →Ok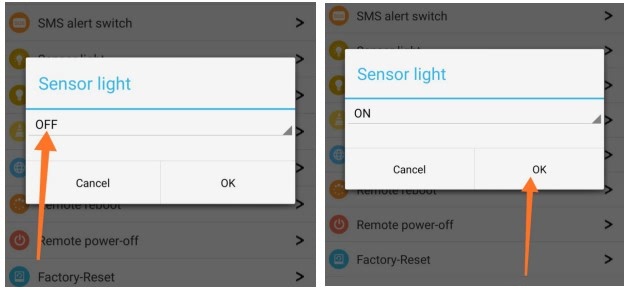 When the function is turned on, the induction lamp of the dog tracking device automatically lights up in the dark: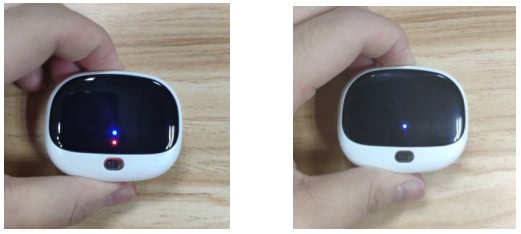 Start-up status of equipment(the left): Shortly press the startup button,the red/blue indicator lights up to indicate the startup status of equipment.
Equipment shutdown status (the right): Shortly press switch key, blue indicator light, indicating equipment shutdown status.
4.Find your pet (when turned on, the GPS Loss Preventer will ring to facilitate the guardian to quickly find the pet)
Click on Instruction Settings→Find your pet→Select Open→Ok
Step 3. Install the equipment in a collar and wear it to your pet
1.Pull the buckle outward as indicated by the arrow,and lift the back clip at the same time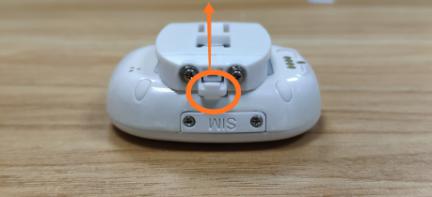 2.Clamp the thin end of the collar into the middle of the gps tracker for dogs and back clip, clamping the back clip

3.Wear the cute pet tracker for your beloved pet!