The Best GPS Tracking Watches RF V16 for Kids
Strapping a wearable with tracking support to your child's wrist makes a lot of sense, especially when it allows you to monitor their current location and habits in real-time.
In the past, it was perfectly acceptable to allow your children free roam of the neighborhood without supervision. Parents would usually set a dinner curfew and children were expected to return at the appropriate time.
The world isn't so forgiving anymore, at least it sure doesn't seem to be. Every day we hear stories about children being abducted, going missing or being involved in some kind of accident. As a parent, you can never be too safe with your child.
That's why we're going to take a look at some of the best GPS tracking watches for kids.
This list has been updated for 2016, complete with new GPS tracking watches for kids.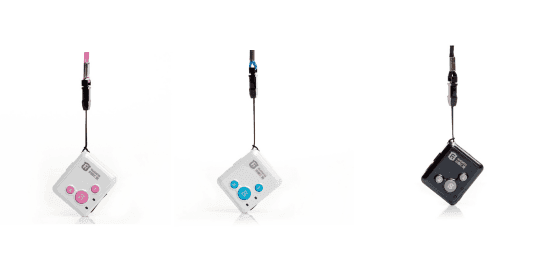 Reachfar RF-V16 : The Best GPS Tracking Watches for Kids
By choosing one of these GPS tracking watches for kids you will be able to monitor your child's location, and call them back if they stray too far. The idea is not to be a burden on your child -as if any parent is more concerned about that than safety-but instead to ensure they are safe at all times.
  As for additional features, they constantly monitor a child's location through GPS, and deliver updates every ten minutes via the mobile app. Parents can set Geo-fence boundaries that activate automatic alerts as soon as a child crosses them.
If your child is in trouble, they can press an SOS button on the device to call for help. It systematically begins to call contacts in a pre-programmed list, and if the first number doesn't answer it will call the next until it goes through the entire list.
Each device on the list includes a separate set of features, and a unique price tag. We recommend considering everything that's here before making a final decision about which of the GPS tracking watches for kids you will buy.
Parents can even set location reminders through the Android app, which automatically polls the watch's location to show their child's whereabouts throughout the day.
After setting boundaries, the watch will send notifications if it detects the child crossing them. This is great if they're outside playing, or if someone is home watching them.
The device works as a phone, too, as parents can call the watch and children may call out to predetermined numbers. It features built-in support for up to four different numbers. That way children can call Dad, Mom, siblings, or other family members when they need them.
If you're interested, you can purchase RF-V16 kids GPS tracker from Reachfar company for $31.