Reachfar Vehicle Tracking Devices For Safer Driving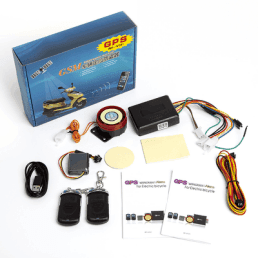 GPS vehicle trackers are invaluable tools for monitoring either a single car or an entire fleet of vehicles. A real-time car tracking device gives you up-to-the-minute speed and location updates, including text or email alerts based on parameters you set in advance. If you're wondering if your driver has gone off course or if your teen has been speeding, these vehicle tracking devices give you the answers you need. Detailed reports tell you exactly where a vehicle has been, where it's headed and how fast it's traveling.
Product Features
Quad band GSM module, all the global gsm network can be used.
1. Easy to install
2. Double tracking solutions
3. Vibration alarm with 4 levels of sensitivity for various properties safety
Note: You could select various level of sensitive according to various situations.
4. Monitoring function
5. Anti-theft alarm
6. Remoter controller operation
7. Locks your motorcycle and alarm
8. Track playback
9. Geo-fence
10. Long time standby
11. Low battery alert
12. Prevention of thievery
13. Powerful tracking platform