ReachFar RF-V30 pet GPS tracker
I will introduce our new product RF-V30 waterproof WIFI Anti-Lost Pet GPS tracker today , it is very small and cute , Right ?
V30 pet tracker is waterproof IP66 , It can prevent the rain and shower .
And you can see the 4 smart rolling LED right ,when the environment gets dark, open LED flash automatically, easier to find the pet .
V30 pet tracker can set 2 WiFi safe zones,when pet leave zones, the device will alarm you immediately . And you also can setting Geo-fence area, when v30 get into or get out of the Geo-fence.The location platform will send alert to App and you can check any one day of 90 days historical route .
V30 pet tracker can standby 12 days when gps closed and open gps 10 minutes once positioning can standby about 3days .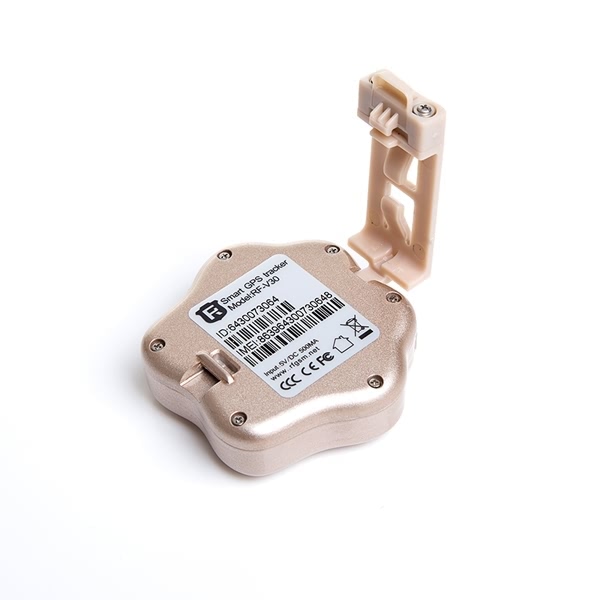 first you need scan the user manual cover QR code to install the APP . Then
enter the 10 figures ID number on the tags behind the device.The default password is 123456 . you can see where is your pet and where it have been . At the same time you can setting command via APP , it is very convenient .
You also can use Website , SMS and We chat tracking the pet location ,but i think APP is very easy and convenient
For more information,please visit:
http://www.alibaba.com/product-detail/worlds-smallest-gps-tracking-device-cheap_60386399585.html?spm=a2700.7724838.30.58.LR62RG