Pets Are Becoming Big Consumers
The distribution of the global pet industry is maldistribution, the northern hemisphere is greater than the southern hemisphere, and the United States and Europe is much bigger than other countries and regions.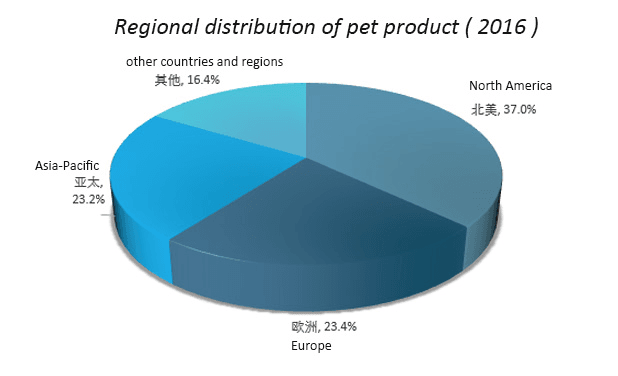 From the view of output value, North American pet economic output value accounted for 37% of the total, Europe and Asia are about 23%. From the family support, the percentage of pet families in the United States is 65%, much higher than Germany ( 36% ) and Japan (28%).
1. USA pet and pet products industry profile
Americans are spending more on their pets than ever before, and expenditures continue to rise. By 2020, the U.S. pet industry is expected to reach $96 billion in sales, according to Packaged Facts, a leading market research firm.
Approximately 56% of U.S. households own pets, there is about 400 million pets. And the close emotional bonds people share with their furry friends is a major driver of industry growth. A vast majority of pet owners describe their pets as family members. Not surprisingly, these pet owners are often willingly to spend extra money to indulge their pets and care for their health — treating their pets as if they are their own children. The "pets as family" trend has given rise to a wide variety of high-end pet products and services, including pet day care, dog trackers, premium pet food, concierge services, and more.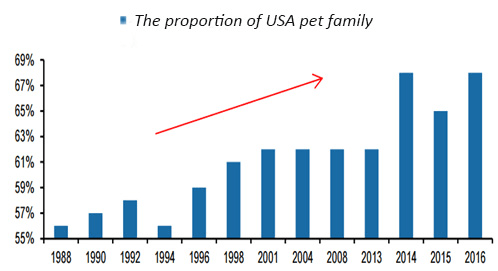 2. European pet and pet products industry profile
Europe is another big pet consumer market. Similar to the USA market, the number of pets and consumption scale are at a high level after years of development. The number of families which has pets in Europe is about 75 million. The total market value reached 30 billion euros, including pet food, pet training, pet products, pet grooming, pet medical (veterinary medicine, diagnosis and treatment, vaccines, etc.)
3. China pet and pet products industry profile
In China, the concept of pet did not be known until the early 1990s. Although it is a little delay compared to the international pet market, the growth rate was fast. In recent years, the market growth rate has been above 30% annually.
According to the report of the National Bureau, as of 2015, the number of pet dogs reached 27.4 million in China, ranked the third in the world, after 55.3 million from the United States and 35.7 million from Brazil. Total consumption in 2020 is expected to reach 200 billion yuan, with a CAGR of 32.8% from 2010-2020.
4. Japan pet and pet products industry profile
Japanese especially love cats and dogs. As early as 2014, Japan already has over 20 million pet cats and dogs. According to the statistics, the market scale reached 1,454.9 billion yen (about 12.8 billion U.S. dollars) in 2015.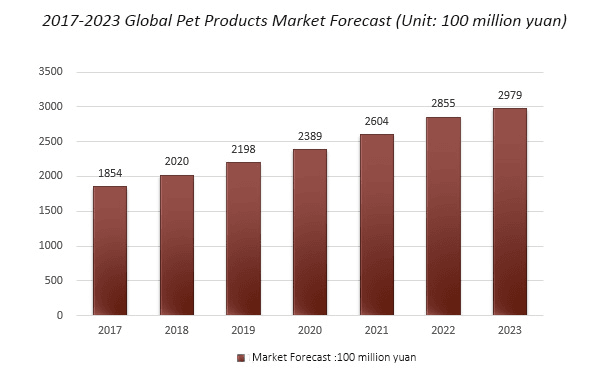 Overall, the prospects for the pet market are good. As a professional GPS tracker manufacturer with 10 years' experience, ReachFar has 4 types GPS tracker for pet use, RF-V30 is the most cost-effective pet tracker, RF-V32 is the wireless charger one, RF-V40 is the 3G version, and RF-V26 is a solar GPS tracker for big pets. We will try to develop more pet trackers to meet different pet owner's demands in 2018. Expect please!