How to choose a suitable vehicle GPS tracker
No matter vehicles are super anti-theft or not, there are also many vehicles lost events every day. So GPS vehicle tracking devices are extremely needed in the world. For a customer without background in technology, how to make a right choice? There are several things to be considered while choosing a vehicle GPS tracker.
1. Waterproof design
Gps trackers for car work in a harsh environment conditions where is heat and moisture. A good vehicle tracker must have waterproof design to endure it work.
2.Good signals
GPS is short for global positioning system, is a satellite-based navigation system owned by the United States government and operated by the United States Air Force.It provides location to a GPS receiver anywhere. There are 24 satellites above earth, receiver usually need to connect 4 satellites. GPS device provider should own the high-tech antenna to ensure good connections. Obstacles such as mountains and buildings block the relatively weak GPS signals. The tracker must have a GPS and GSM antennae to receive GPS signals and transmit location data via GSM.
3.A reliable gps tracker brand
The brand is a symbol of product quality and credibility, a good brand product also shows that the company's products have a good reputation in the market. The longer the brand's history, the longer the production time, the more cost down had done, the dependent after-sales service and product quality are guaranteed. ReachFar has been focusing on this field for 10 years, has sold products 86 countries in all over the world and gain a great reputation.
4.Free Platform and APP
The mobile tracking app comes handy wherever and whenever you want to check. If you do not have access to a computer or if you're abroad, you should still be able to locate your vehicle using a simple mobile App. Now in the market, some GPS tracker providers not only charge for purchasing and also charge by maintenance. Customers have to pay a monthly fee to keep device working. So it is a good idea to look for a manufacturer such ReachFar tech offer who free platform and APP, No need to worry about monthly pay, there is no more fees.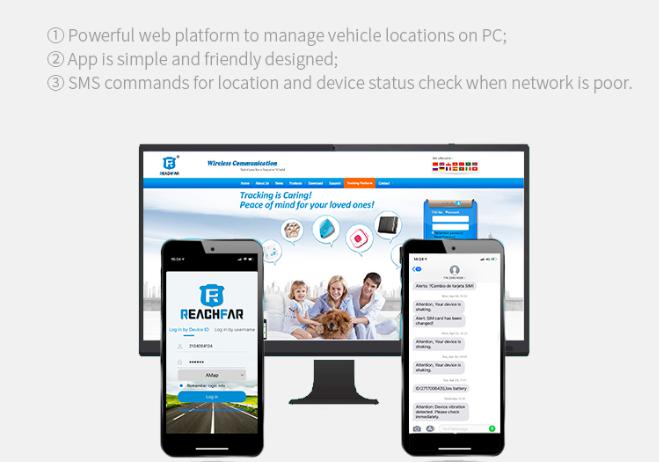 5.Multi functions
*Real time tracking and historical route
Simply installing a vehicle tracker the size of finger in your car, you can locate it anywhere in the world, using nothing but your smartphone. Most people only install the device and do not even ckeck the tracker again for months. It's so nice if customers can check real time positions and also play any day's historical route in latest 90 Days

*Speed alarm: Try to choose a GPS provider that lets you set alarm for speeding, if a driver is travelling over the legal speed limit. Alarm will be received via APP notifications and SMS.
*Remotely cut off oil and power
When vehicle has been stolen, you can make remotely cut off fuel and power through platform or app for avoiding loss.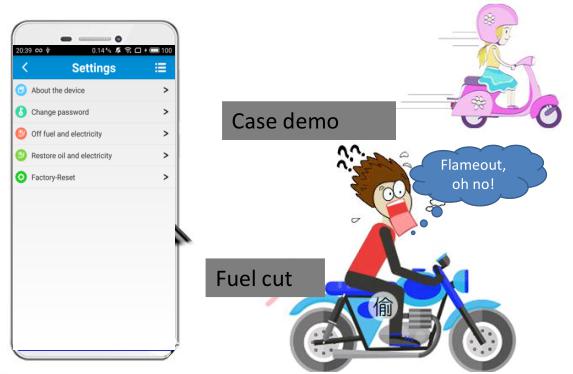 *Geo-fence: When car tracking device moves into or out of the Geo-fence you set, the location device will send an alert to platform.
6.Customization
If for business use, manufacturer can provide customization as customers' request. Including Logo design, customize APP, accessing platform should be welcomed.
Summary:
It's always a good idea to do a thorough research before purchasing. A vehicle tracker will help you run your business smoothly and take care of your own property. Make sure you purchase a tracker that meets your needs, comes with free software and a mobile app, waterproof, remotely cut off oil/ power and can get good signals. I hope the above can help you buy a suitable gps vehicle tracker.